Customize Something Special For Yourself Or Your Loved Ones
If you can dream it, I can make it.

RECENT PROJECTS | HOW TO ORDER
Only you will know what your heart truly desires. Lucky for you, I am a good listener with a deep desire to make your dreams come true. Together we will make something perfect for you.
Recent Projects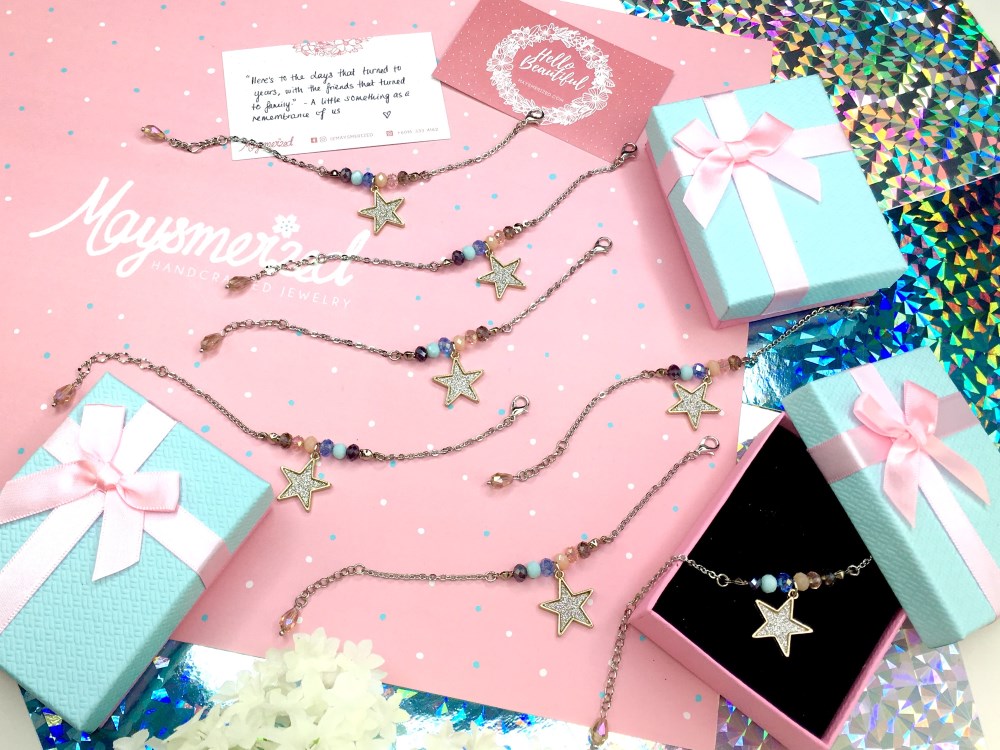 Friends Are Like Stars: Friendship Charm Bracelets (details)
"Woww! It looks great . Thanks"
Fatin from Johor, Malaysia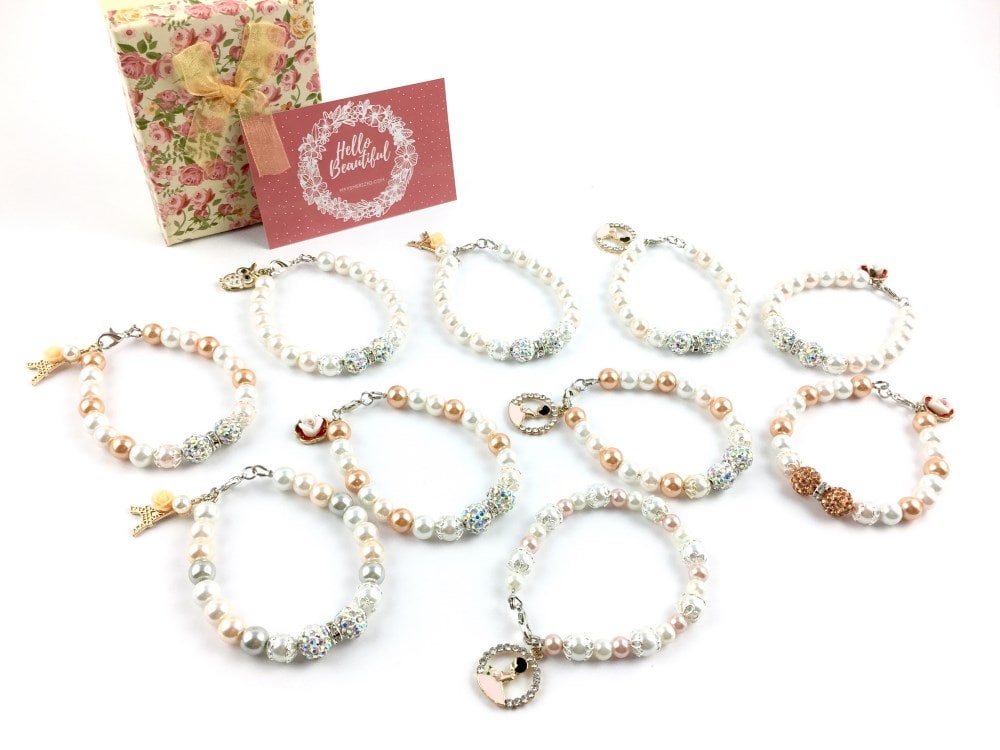 Elegant Bridesmaids Bracelets
"It was a splendid surprise~ Thank you so much! I'll definitely be recommending you to my friends!"
Allene from Penang, Malaysia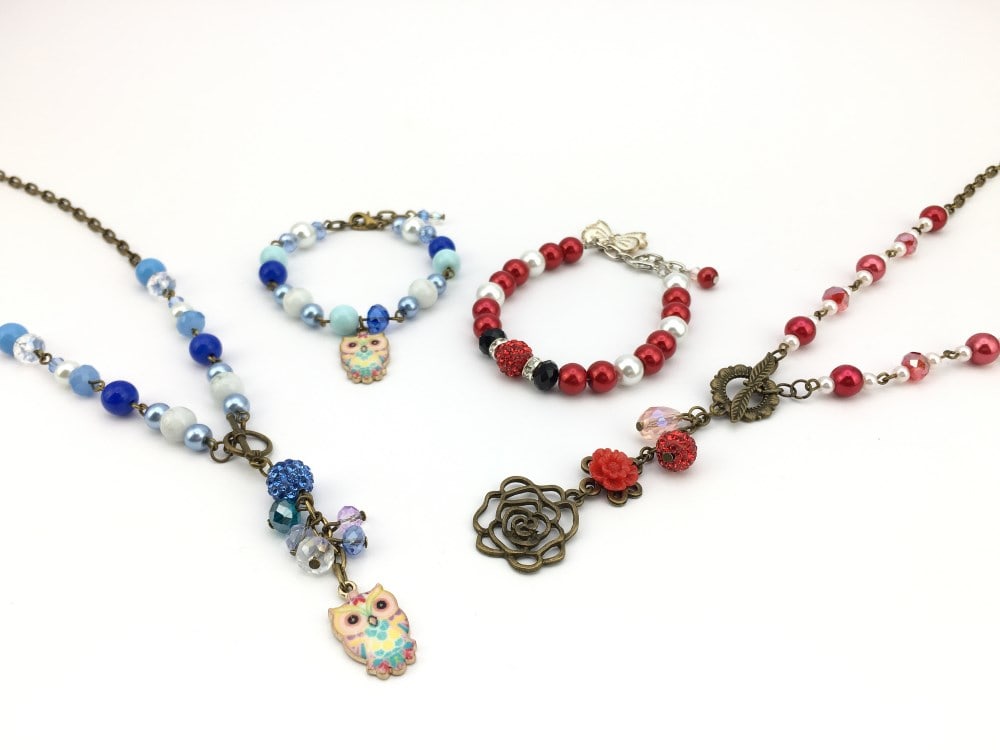 Mother-Daughter Bracelet and Necklace set
"So happy! Thanks dear for your great workmanship"
Cathy from Damansara, Malaysia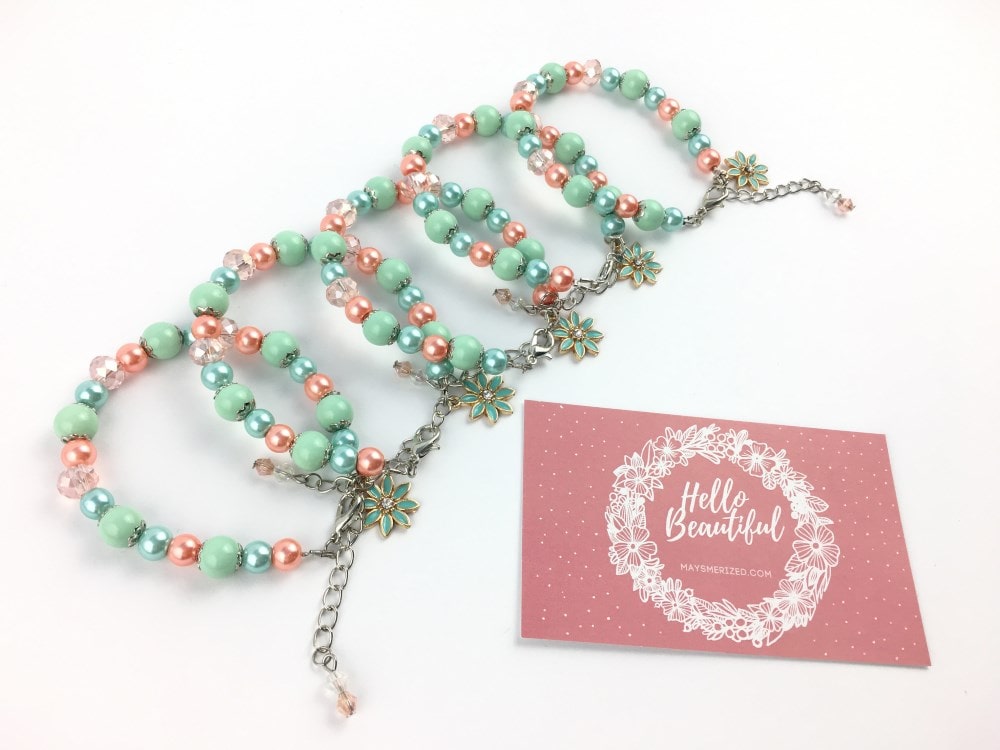 Simple & Adorable Flower Girls Bracelets
"Semua comel and cantik
😄
"
Wani from Kajang, Malaysia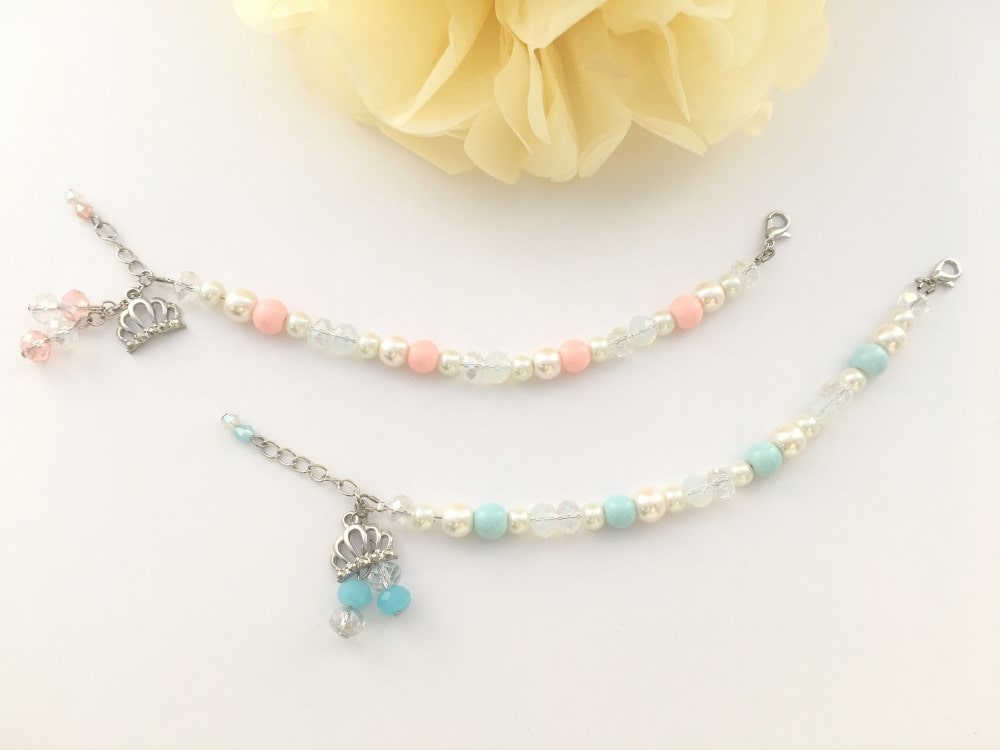 Sweet Memories BFF Bracelet
"Cantiknyaaa thank you May. Can't wait to give to my best friend. Really good service"
Tikah from Seri Kembangan, Malaysia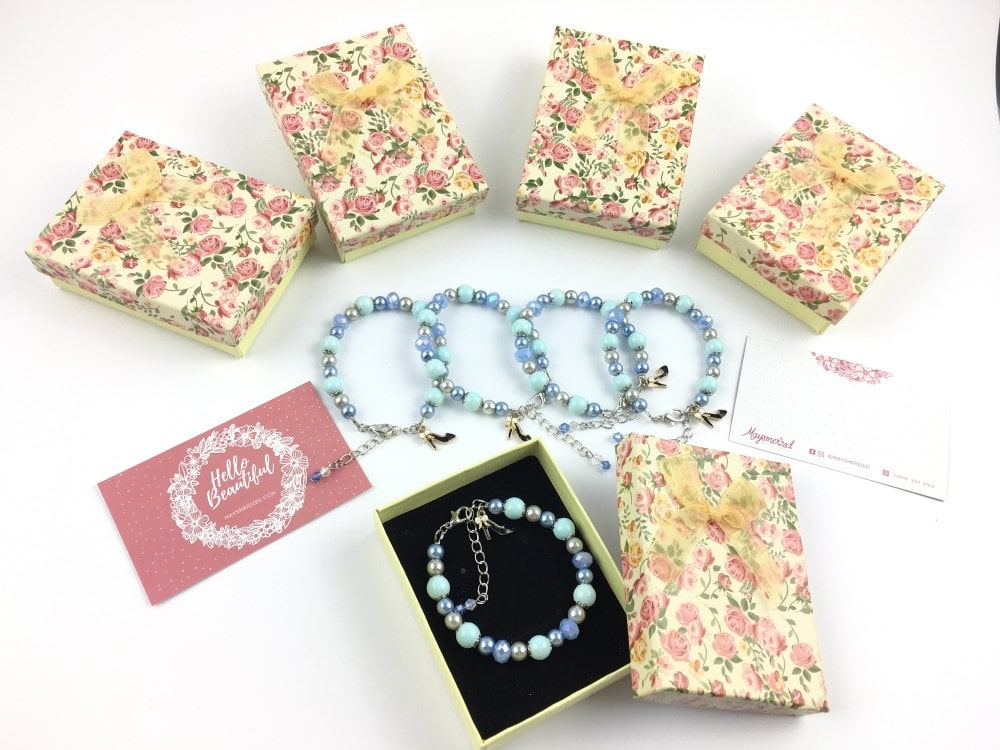 Chic Casual Bridesmaids Bracelets
"Alaaaa sweetnya. Sesuai sangat untuk my friends!"
Wani from Kajang, Malaysia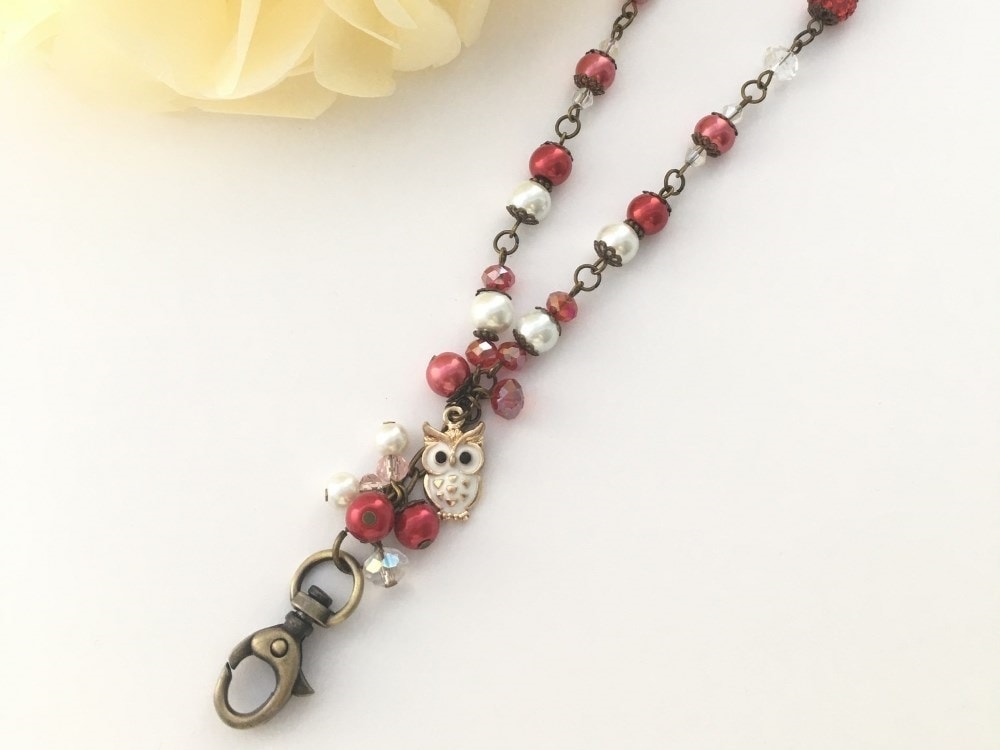 Vintage Classy Owl Staff ID Lanyard
"Cantik and comel sangat. TQ May"
Munira from Petaling Jaya, Malaysia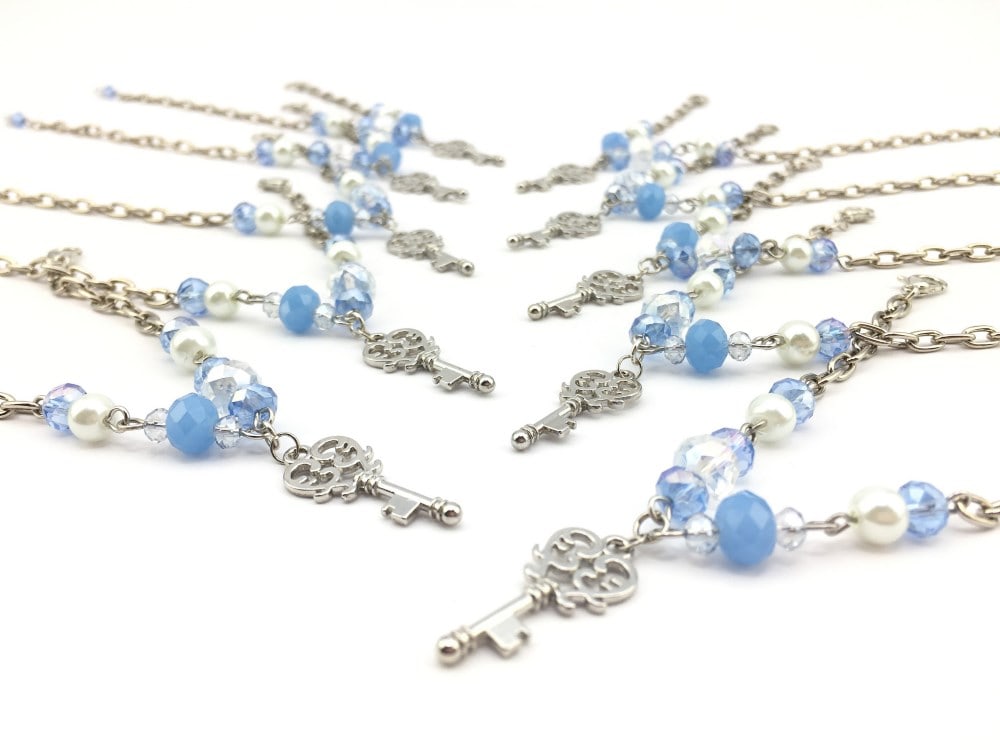 Matching Netball Team Friendship Bracelets
"You are really good at designing these!"
Leann from Cyberjaya, Malaysia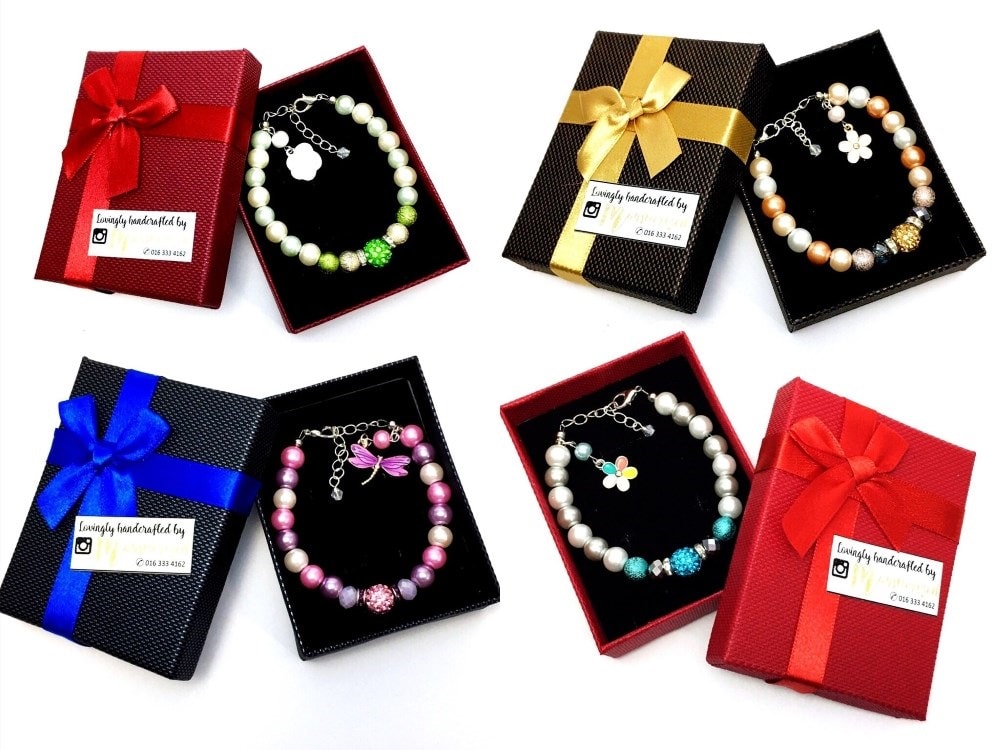 Beauty Company Contest Winner Bracelets
"Cantik sangat! Saya yakin customer saya pun mesti suka sangat bila dapat hadiah cantik macam ni"
FuraihaBeauty Shop from Terengganu, Malaysia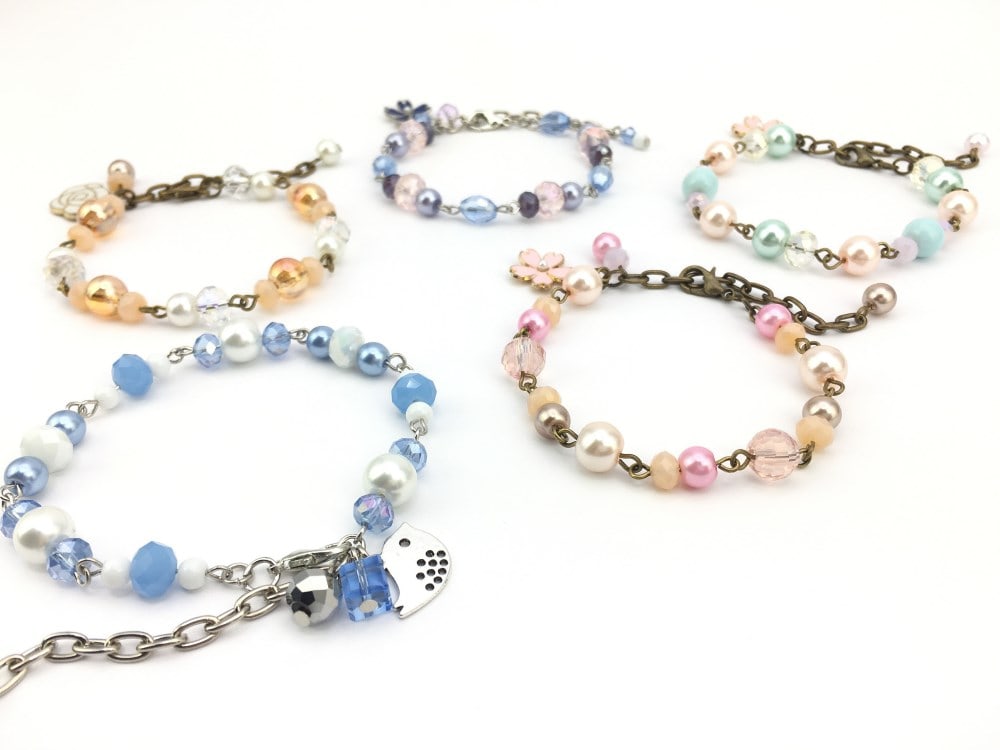 Individual Style Teachers Appreciation Bracelets
"These are awesome. Thank you so muchhhh May!"
Leann from Cyberjaya, Malaysia

3 Simple Steps For A Custom Order

STEP 1
Talk to me on design ideas, options and budget.


(minimum budget RM300)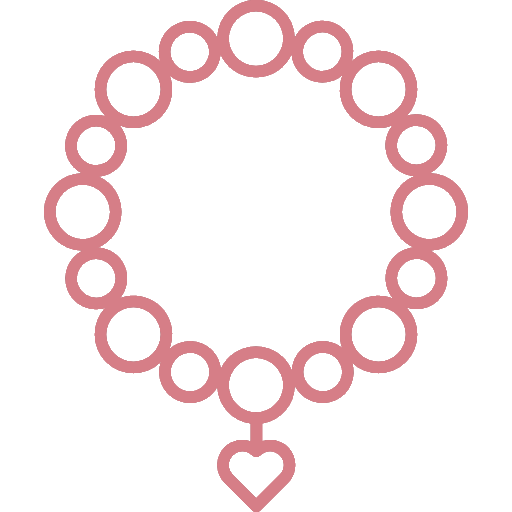 STEP 2
Preview & finalize design.


(charges may apply for additional revisions)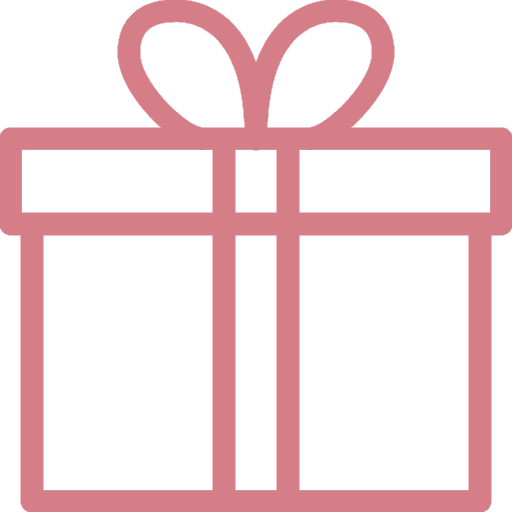 STEP 3
Make payment and have your order shipped between 1-2 weeks. For urgent orders please WhatsApp me.
(Refer to Shipping Policy

for full details)





Friends from around the globe have asked me to design pieces for a variety of purposes and occasions. Some of the more popular ones include:
Bracelets for Bridesmaids & Flower Girls
BFF matching Bracelet & Necklace sets
Unique Lanyards for work or college
Mother-Daughter Bracelet & Necklace set
One-of-a-kind Purse & Handbag Charms
Exclusive Corporate Gifts
Have Questions?
Click on the chat icon at the bottom right corner or try one of the channels below