About May
Hi, I'm Mayriana Michael and I'm in the business of making people happy. What started off back in 2015 as a weekend hobby making handmade jewelry for friends and family has evolved into my new career. Now in 2022, I feel very blessed to have opened my web store sending my original designs across the globe to many new friends such as yourself.
My love of craft and handmade art started when I was a teenager watching my elder sisters attending workshops making beaded bracelets and earrings.
Fast forward to 2015, a business diploma, a degree and 8 years in corporate later, I found myself a married stay-at-home housewife with plenty of time to kill. My first instinct was to go back to the love I have always had all these years; handmade bracelets. So I went shopping.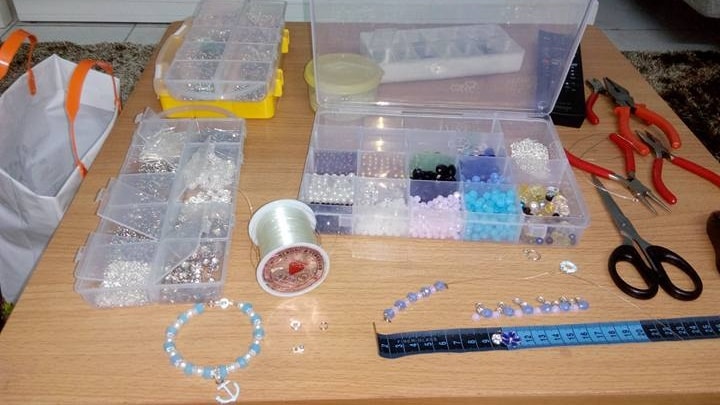 It all started with these 4 boxes of beads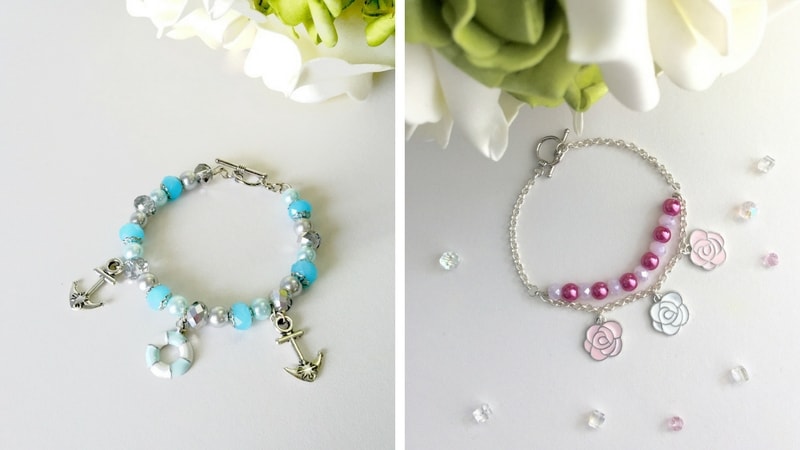 My first two designs; Nautical and Roses
All my free time without the 9 to 5 drudgery, I put to good use. I developed my skills by learning from everybody who would teach me, plus hundreds of hours studying on YouTube and Pinterest. I wore my pieces proudly everywhere I went. Friends and family started falling in love with my creations and soon demanded that I design some for them too.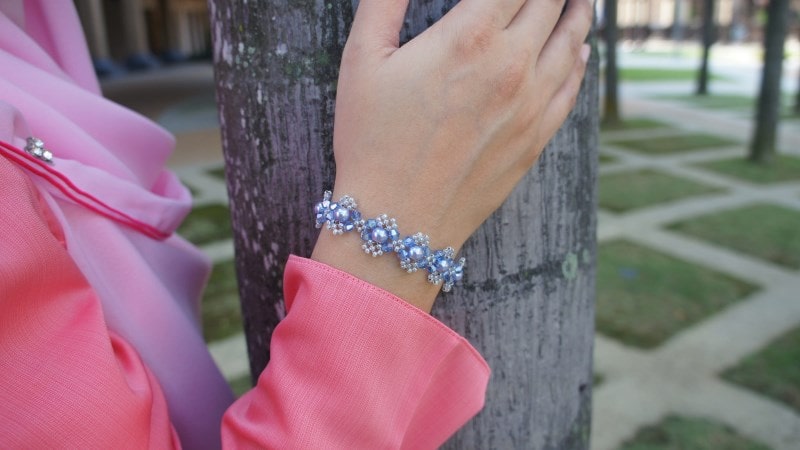 Rocking my bracelet at a wedding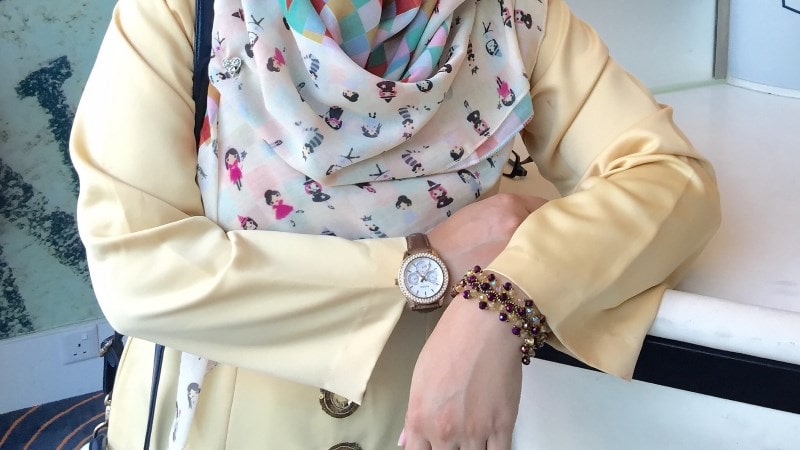 Me and my bracelet going out for coffee
Realizing there was demand for my bracelets, I set up an Instagram shop and voila, Maysmerized was born. Next I expanded my designs to include necklaces, earrings and hijab pins to keep up with requests from customers. No sooner after I did this, custom orders began to explode my inbox. Soon after my baby girl, Hope, was born my husband who helped me out occasionally, decided to quit his job to focus on helping me with my business.
Orders from my first month in business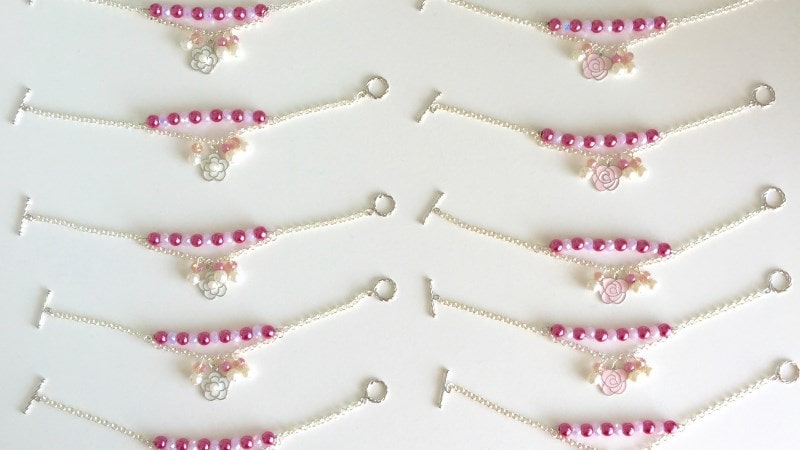 My first bridesmaids custom order
Which brings us to today where Maysmerized.com is the place where we now call home. It's a special place for us where we have the freedom to make so many people happy with the small things I create with my own two hands. To all our friends across the world, we are ever so thankful for your support all these years. To all of you our new friends, Welcome to Maysmerized.com.
Come have a look at my designs :)
SETS | Bracelets | Necklaces | Earrings | Hijab Pins
Meet The Team
My dream is but a dream if not aided by my dedicated team of staff. I'm so blessed to now be working around people with such great positive energy. Big plus point that they are also my family! :)



F. Irfan
My Husband / IT / Visual designer / Customer service



Rosita Michael
My Sister / Artist / Seamstress / Crafter



Shah Reyel
My Brother in law / Marketing / Logistics