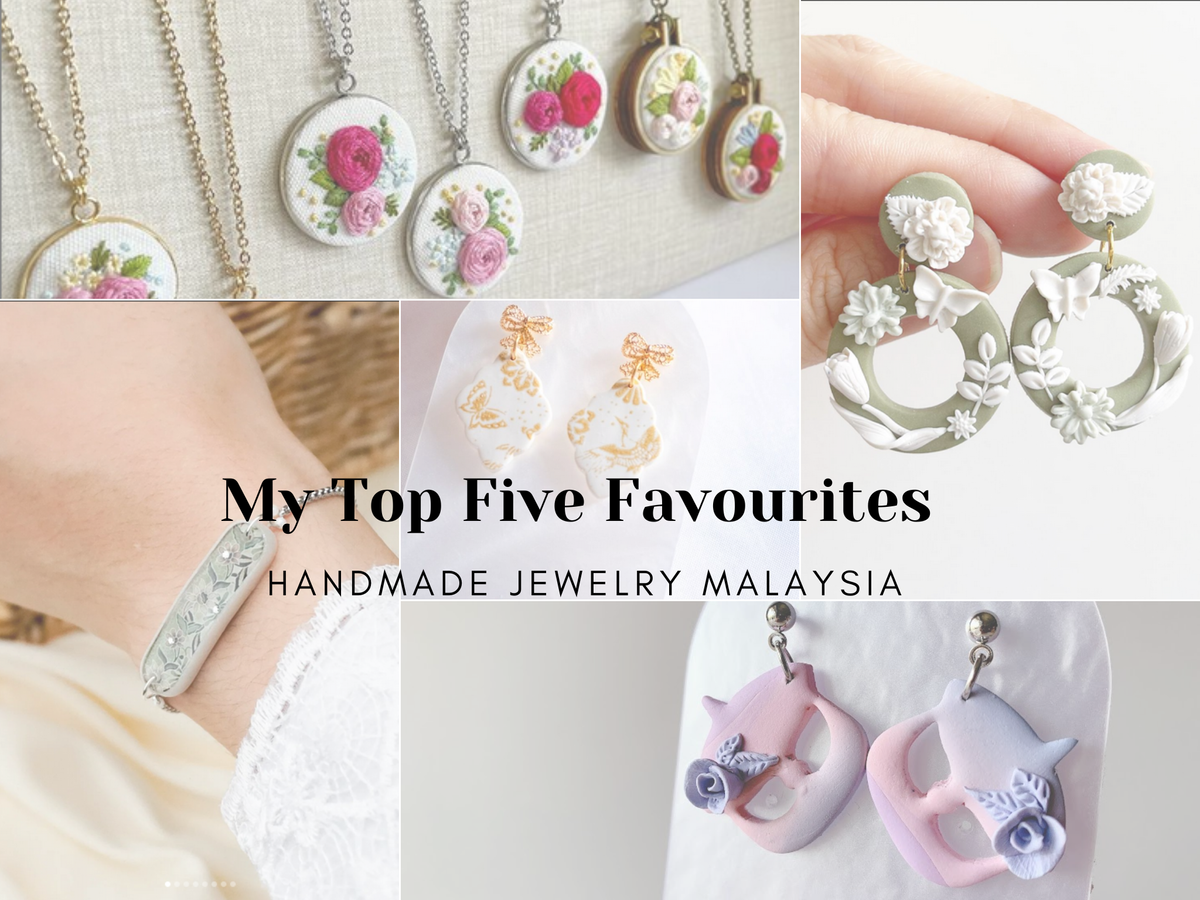 Hi everyone. It's 2021 and I have been in the handmade jewelry making industry in Malaysia for over 7 years already! WOW! Time really flies when you're having fun.
Over the years I have been following many handmade jewelry makers in Malaysia. I get inspiration and support from other fellow handmade jewelry artists making beautiful pieces. So, here are MY Top Five Favourite Handmade Jewelry makers in Malaysia.

I feel that they have their own style and have strong passion in making jewelry. Do give them some love by visiting their profile and hope this list continues to inspire other handmade jewelry makers in Malaysia.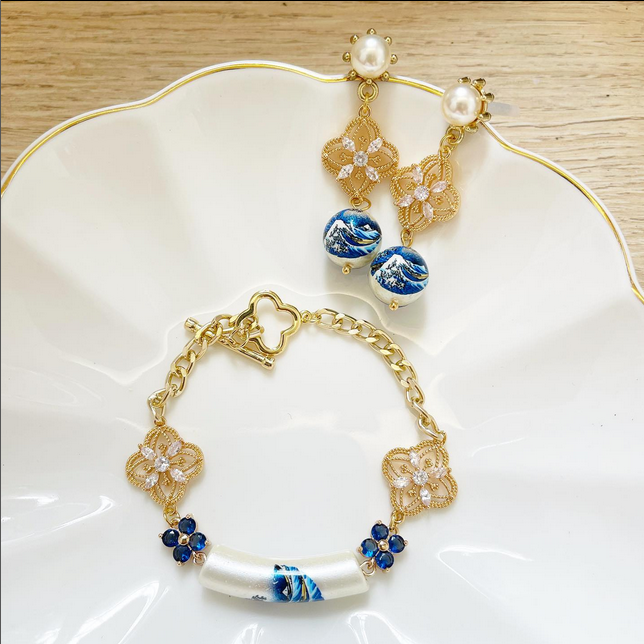 Theminidiary is one of the earliest to venture into online handmade jewelry business in Malaysia. She left interior designing to pursue handmade jewelry business. She is best known to be the first to bring Tensha Beads jewelry to Malaysia and also sell these beads to other jewelry makers in Malaysia so we get to be creative with them. I myself have experienced the joy of designing with these beads. Most of my Tensha beads jewelry are such a hit with my customers.

Then theminidiary moved into making jewelry with polymer clay. Mainly she does clay earrings and they continue to be her bestsellers until today. This also has inspired many jewelry makers in Malaysia to go into polymer clay earrings including me. Reason is that we can really design something truly original and create something from scratch with polymer clay. The possibilities are endless with polymer clay.

Theminidiary continues to be a trendsetter in this field and I wish her all the best in her business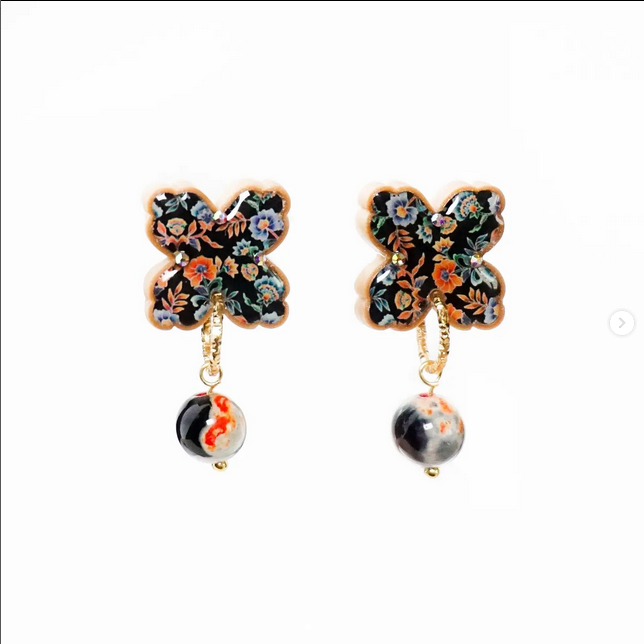 Another handmade jewelry maker that I really admire is Arthirah.mj. She started out making clay figurines and fabric projects in her early years. She even appeared on tv before showcasing her works. Well I've appeared on tv too before. What an amazing experience it was to have people recognize your work to do a feature of you and your works on tv.

Arthirah.mj now mainly focuses on polymer clay elegant designs collaborating with other local Malaysia artists like senisara.my, baiti.fauzi and soulbery making unique one of kind jewelry in very limited pieces.

Her handmade jewelry has a very polished look to it and it is very well made. Looking forward to her new collection soon.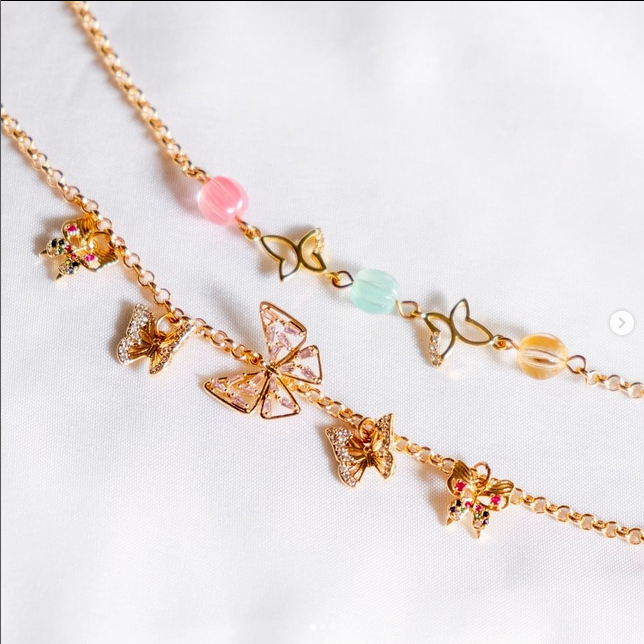 Another jewelry maker who has been around for quite some time is this Shirleen, who describes herself as a newby mother who makes simple, elegant and classy handmade jewelry. The pieces has a very expensive look with 18K gold plated findings to them and she offers them at an affordable price.

She also makes polymer clay jewelry so she has many options for fans of her work. One interesting option she has is her Oriental Hair stick designs which I thought is really unique for fans of hair accessories as she combined them with beads, crystals and pretty charms.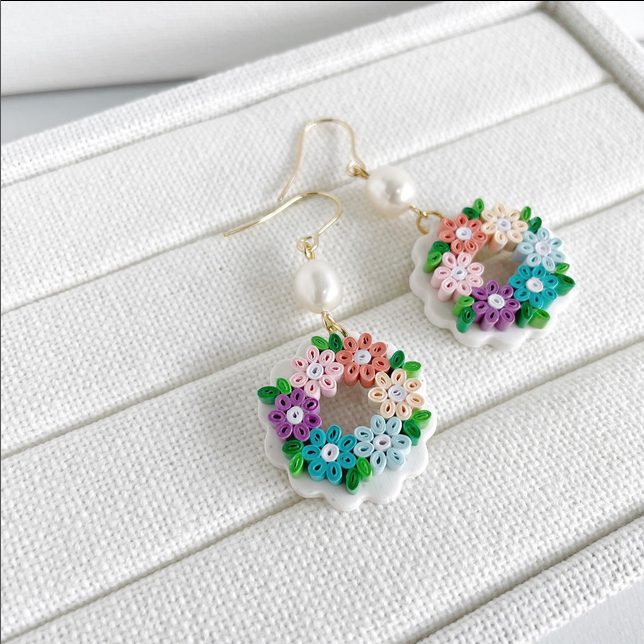 Another really cool handmade jewelry artist is evangelinejewelz. Her work combines many types of art. For example this earring where she combined paper quilling and clay earrings. She also offers embroidery pendants necklaces. I really admire artists who combine mixed media and types of handmade designs. So that's why she is in my Top 5 list.
She also offers clay earrings that they look very well made, neat and polished too. The colors are usually soft pastel colors just like the kinds of colors that I like to work with.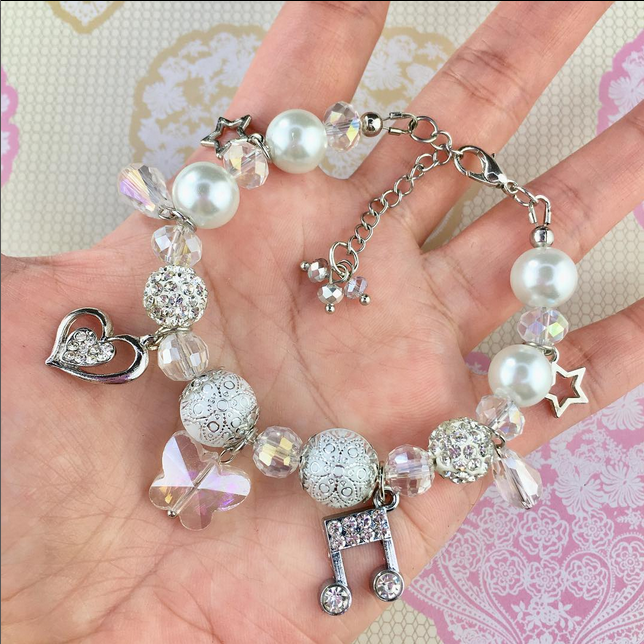 Last but not least, my favourite handmade jewelry maker is ME!. Surprise! I know you must be wondering why Me? So perasan. I think in order to be a successful handmade jewelry artist, you have to be your own favourite, your own fan too. It can help to motivate you to continue to make beautiful pieces and admiring your own work is very healthy for our mental health. A lot of people don't give themselves enough credit. But for me, I like to pat myself on the back for a job well done and everytime I make a sale. The fact that I have been around since 2015 making and selling my handmade jewelry means that I have fans who love my work.
My style is quite diversed as in I can design something simple and elegant and at the same time I can also design something cute and adorable. I like all kinds of design and I try not to limit myself to one style of design.
So I hope you have gotten some good information from my blog post and do come back and visit me often. I will be updating my blog every two weeks. In case you're wondering why am I writing about my competitors in my shop, well to be honest, when it comes to art, I don't think it's a competition because everyone has their preference and all these handmade artists are original and has their own unique style. So, you should get something special from ALL of us.
Thanks for reading if you have read this far, email me for a discount RM10* in your purchase.
Love,
May
*valid only for purchase above RM75