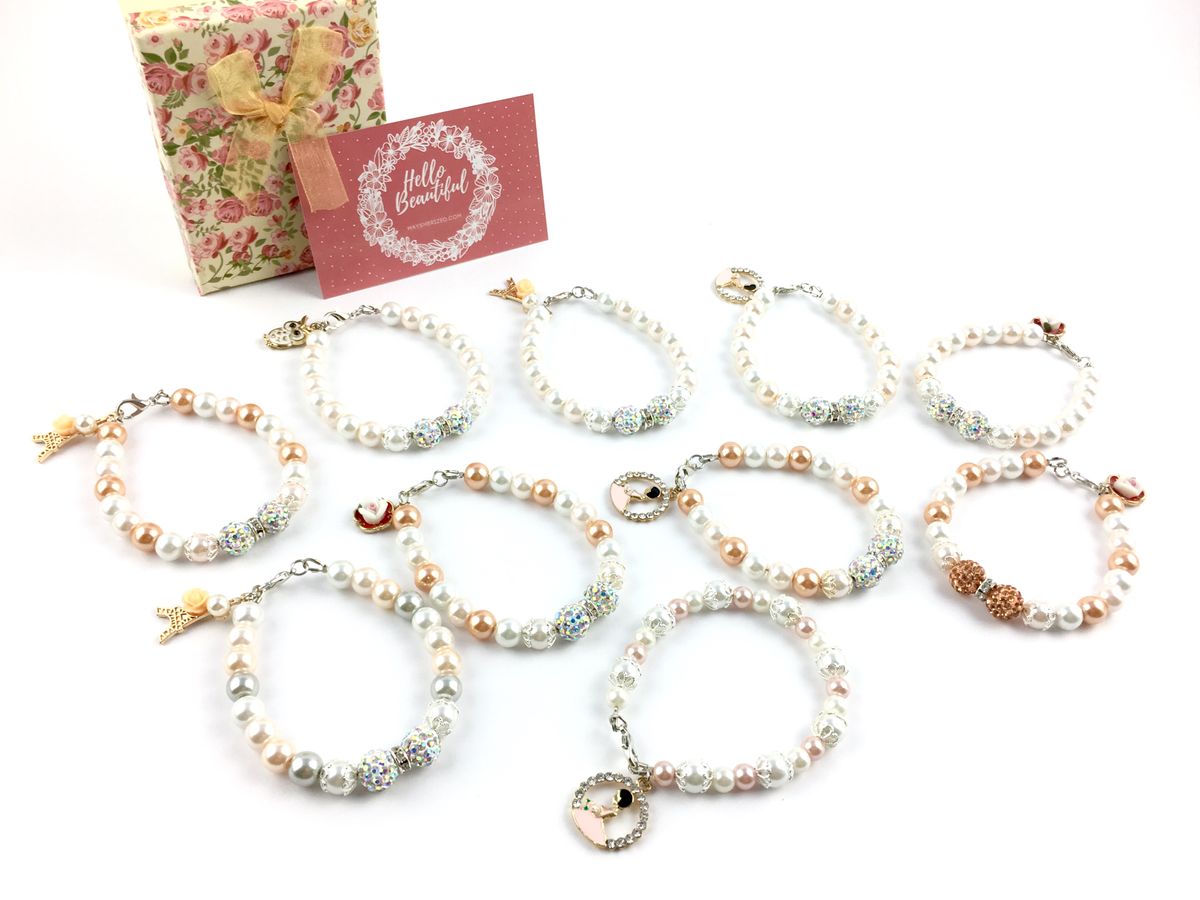 Weddings are just the most wonderful thing because it's a celebration of true love, that special moment you have been waiting for all your life.
For so many brides, it is also a celebration of her friendship with her besties. A bride will always need her best friends on her big day to support her, calm her and most importantly, to cherish the beautiful memories together.
"My Best Friends Are Like Fairy Tales.
They've Been There Since Once Upon A Time,
And They Will Be There Until Happily Ever After."
If you're the bride,you would surely want a special gift for your bridesmaids for being with you on your special day right?
So, what's better than a customized handmade jewelry - bracelets, necklaces, earrings or hijab pins or any other accessories that represent them and their individuality?! A thoughtful gift that is made only for them would be a perfect gift. It's best to give them something that they could use or wear on your wedding day and also for other occasions or purposes after your wedding day.
Well, I just love making custom orders for bridesmaids. My recent project for bridesmaids gift was for Allene who loves pearl bracelet.
Each of her bridesmaids get a different charm to suit their personality. (I would share my Charms Catalogue for custom request so that you can select the charm that is most suitable for you)
Ten bracelet for ten lovely bridesmaids 👱‍♀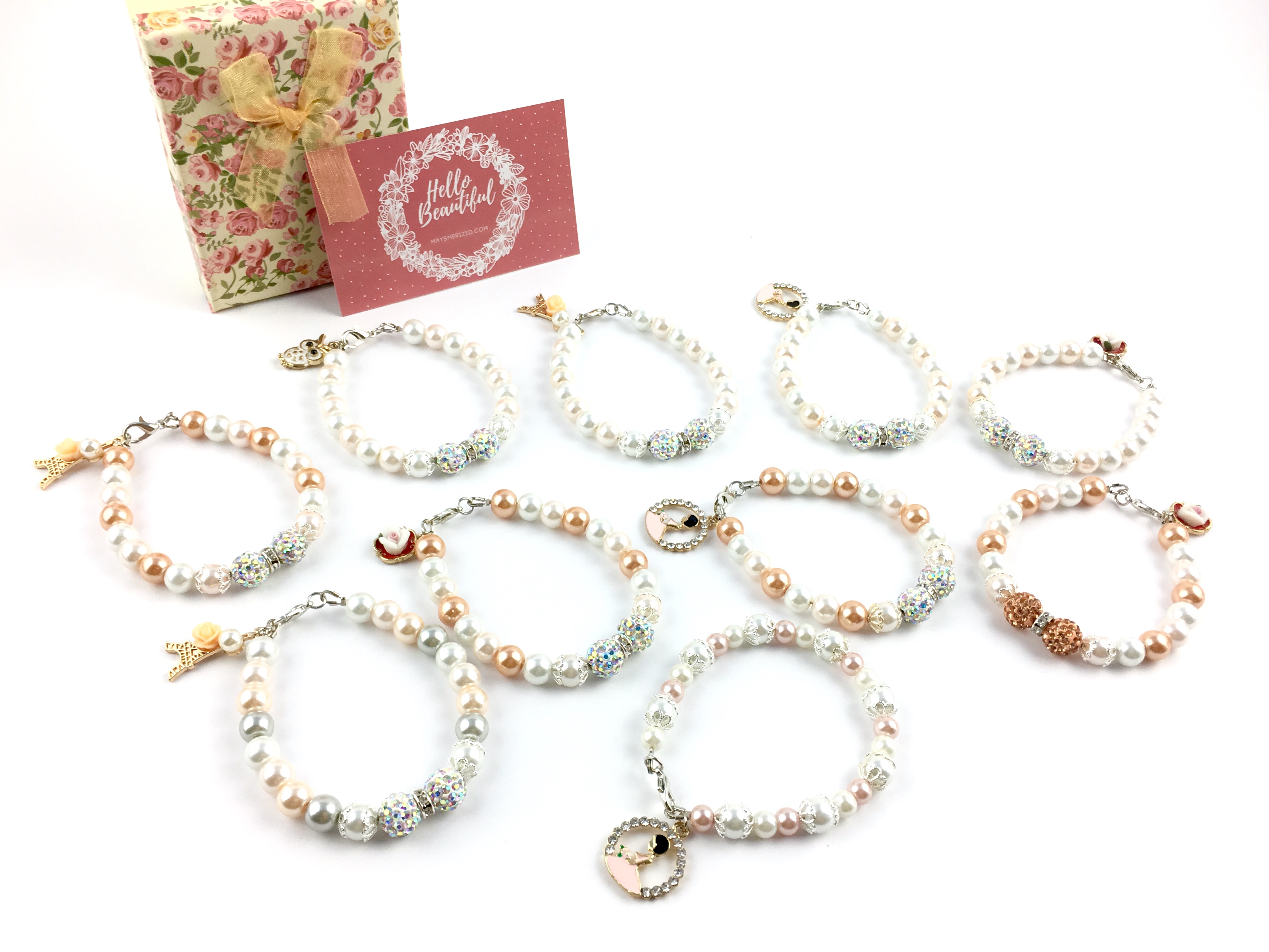 Each bracelet has a charm specifically for each individual bridesmaid personality in mind. How thoughtful of the bride!
Half of the bracelets are in white and peach shades.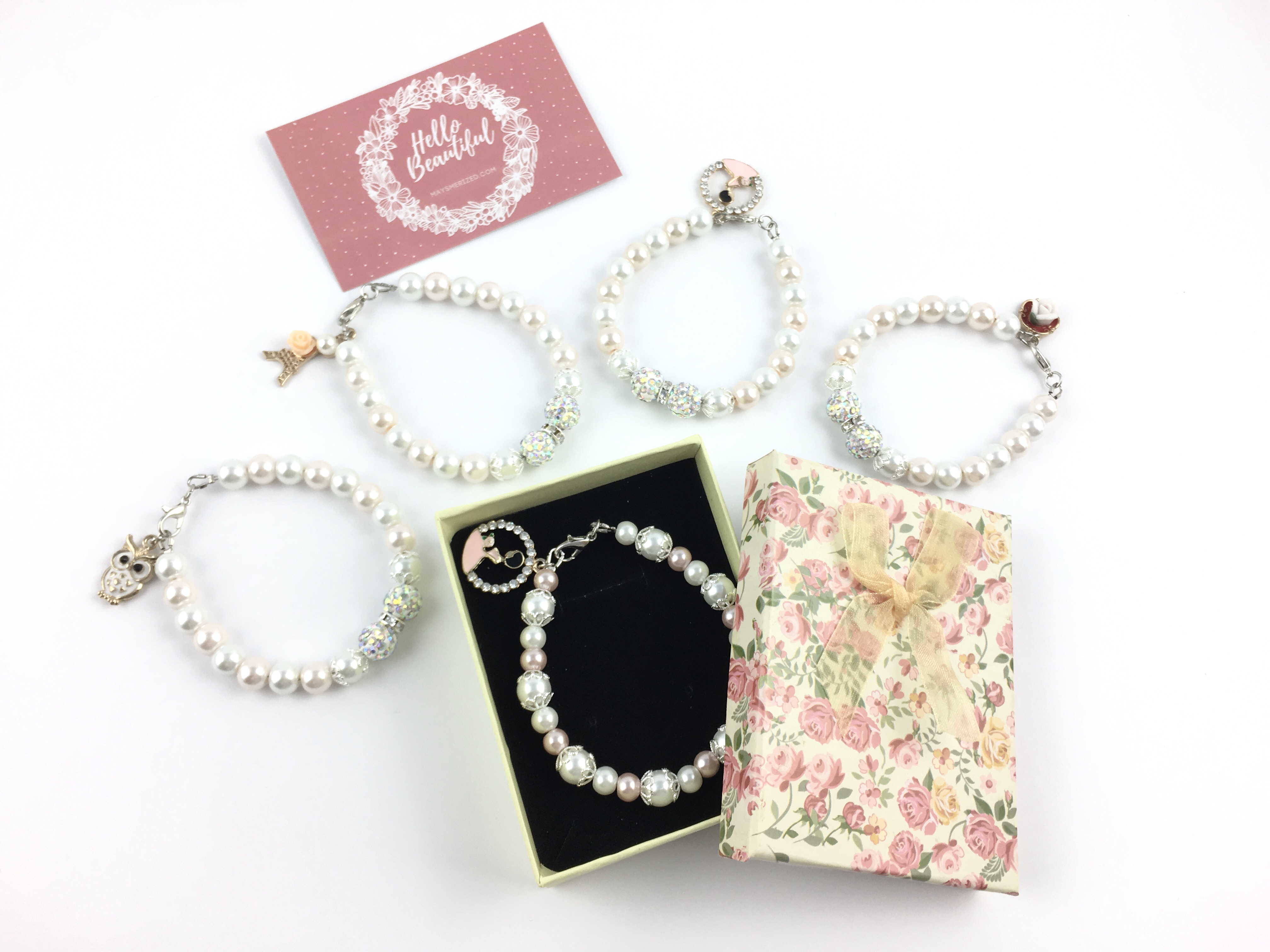 The other half of the bracelets in gold, white and peach shades.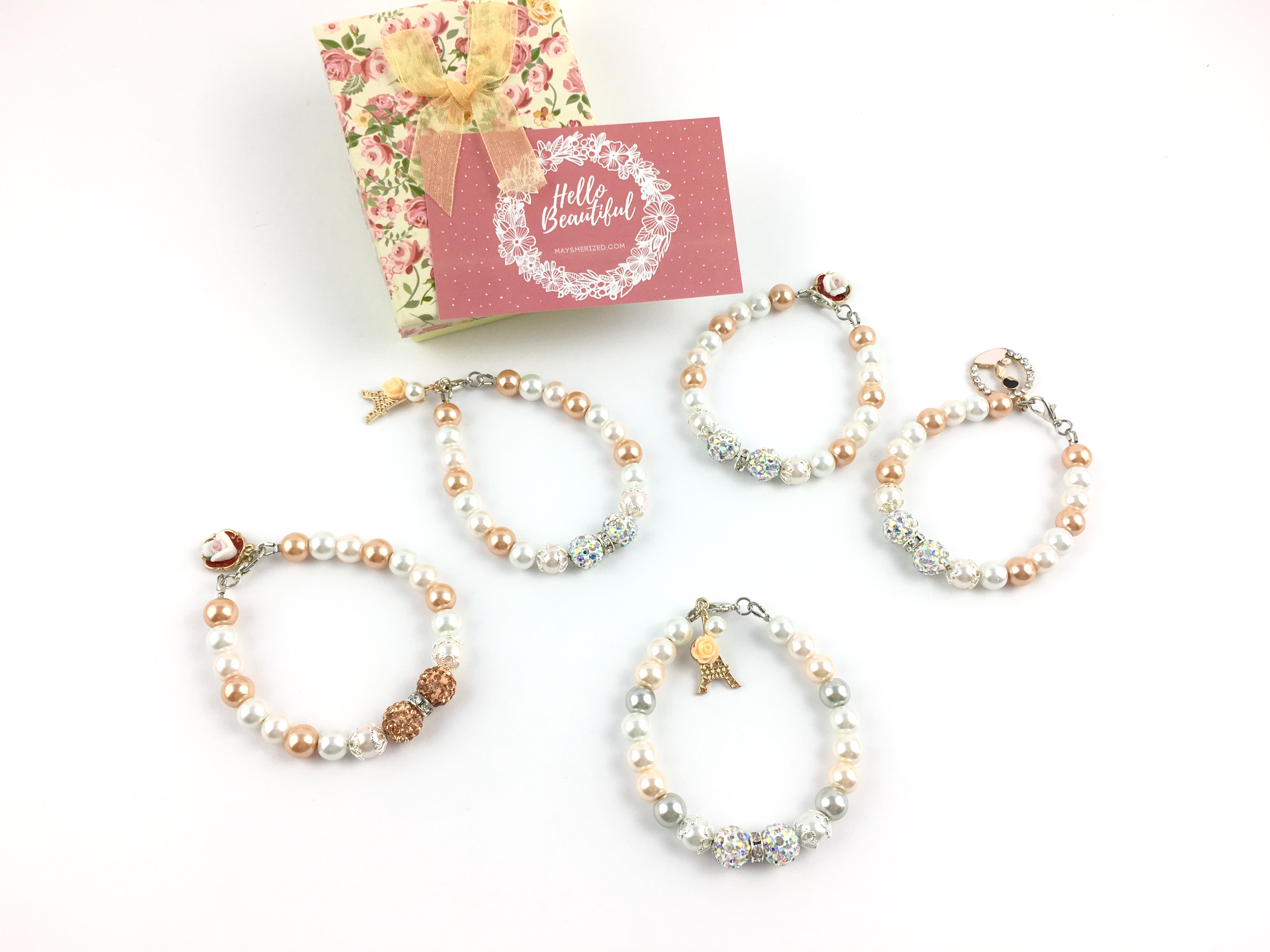 Close up shot on one of the bracelets.. this was my favorite piece 😍
So, if you're planning appreciation gifts for your bridesmaids, just holla at me and we can have a chat on creating special pieces for your special occasion.
Till then, take care and Assalamualaikum,
May M.