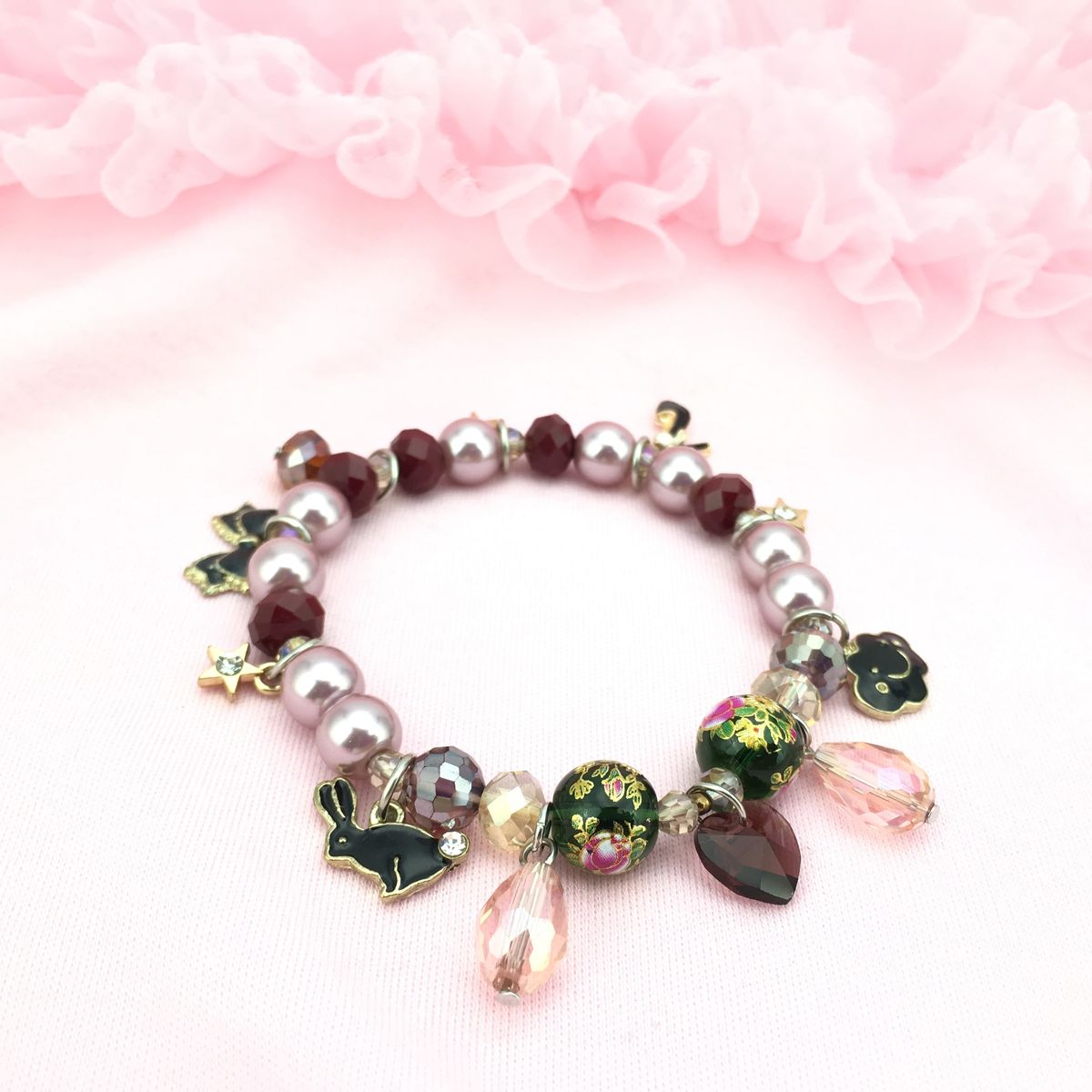 Whimsical - defined as playfully quaint or fanciful, especially in an appealing and amusing way. That's the spirit behind my latest handmade bracelet design 'Delilah in Lilac Bracelet'.
Combining adorable charms like bunny, smiley cloud, ribbon, black heel and sparkling stars, I was smiling all the way when I made this 😁.
Whimsical style Delilah Charm Bracelet with Adorable Charms
I hope this bracelet can make you smile too. I also added the pretty flower printed beads and heart shaped crystal to make this extra special 😍.
Pretty Floral Printed Beads and Dangling Crystal Heart Charm
The fact that it's a stretch bracelet makes it incredibly easy to wear.
Stretch Charm Bracelet with Dangling Crystals and Adorable Charms

I have been feeling very inspired lately and as a designer, it is important to evolve and not just stick to one style. I have always make symmetrical designs it's 2018 so I will need to evolve, I will try out new things in my designs so you will be seeing a lot more experimentation in my new designs. 😘 I hope you're excited cause I know I am 😉.
P.S: If you like Delilah bracelet, you can purchase it in my store. 😘
Assalamualaikum,
May M.